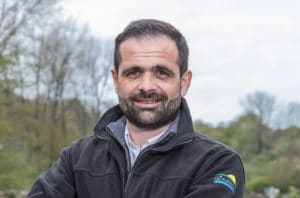 François Ferrand, sales manager Le Gouessant Aquaculture
How is Le Gouessant Aquaculture maintaining the continuity of its activities during the COVID-19 crisis?
François Ferrand : « The livestock feed sector, considered as a high priority activity by the French Government, has not suffered as badly as others. We continue to feed the fish in order to feed people, whilst taking all the essential safety precautions. Overall, everything is running smoothly. Our supply plans and our formulation team are sound, enabling us to cope with any potential shortage of raw materials in advance. The manufacturing process is being sustained. The feed mill is running flat out. The teams, that are very dedicated and close-knit, do everything they can to ensure that the deliveries to clients are on time. For all the employees of our co-operative and during this crisis the word cooperation is even more meaningful. »
Are you able to fulfil all your orders?
« Up until now, delivery continuity has been maintained, even if it has meant finding alternative logistical solutions in order to supply our customers fully. Le Gouessant Aquaculture has trained two people in logistics as backup, in order to ensure that the delivery chain remains unbroken. »

How are you supporting your fish farming clients during this health crisis?
« We manage each case on an individual basis, whilst working with the fish farmer to find technical solutions in order to maintain the weight and the health of his fish stocks. The commercial team is always attentive to the requirements and problems linked to cash-flow that may show up, by passing on news of governmental solutions that have been put into place in order to help the economy. Unfortunately, we are unable to perform miracles. However, we are there, alongside our customers, in order to help them to get through these difficult times and to find the best possible solutions in order to ensure the continuity of their businesses. » 
Have Le Gouessant Aquaculture research and development programs been suspended due to the current climate?
« No. The exact opposite! The R&D programs are continuing, notably on the effects of health and technical support during the summer period. Continuing to innovate is more important than ever. Over the next few weeks we are going to present scientific, technical, economic and commercial publications on our website, with the intention of providing « food for thoughts » for everyone, in order to get through this difficult period as well as possible. The objective remains the same : to manufacture and develop the sustainable aquafeeds of tomorrow. »
Rémi Cristoforetti, Director-General CEO, Le Gouessant Group, confirms:
« You can rely on us. »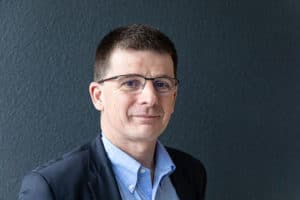 « Since March 2, the management of Le Gouessant group has implemented a business continuity strategy for all of its activities. Our early warning cell has put operational and surveillance measures into place for our raw materials, suppliers and outlets. We have a key responsibility : to feed animals well in order to feed people well. We must maintain the continuity of our services to our members and customers. You can rely on us, just as we know that we can count on you. It will only be by reinforcing our cooperative links, staying united and close-knit, that we will get through these particularly challenging times together. »
Rémi Cristoforetti, Director-General CEO, Le Gouessant Group