A business, a passion, our values
The supply feed for fish farming is a business that we are passionate about. Quality allied with respect for people and the environment is a sine qua non condition for the success of our initiative.
More than a commitment, it is a real responsibility 
Quality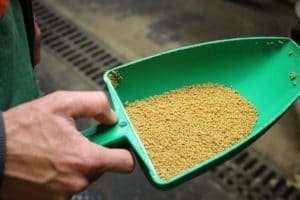 Ensuring the safety of our farms and the food chain is a priority. It is for this reason that we pay special attention to quality throughout the whole production line and to every one of our activities.
From the purchase of raw materials to the delivery of the finished product, each stage is subject to strict monitoring in order to guarantee excellence and consistency for our clients.
Environmental dimension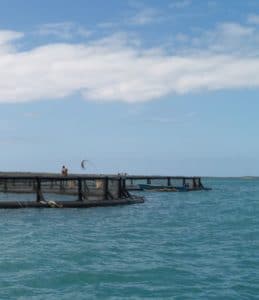 Conscious of our role for environmental protection and with the impetus gained from facing the problems of sustainability and finite resources, we are committed to responsible fish farming.
We work on a daily basis to limit the amount of nitrogen released and to protect the marine resources by increasing the sustainability of our feeds and by sourcing alternative proteins to those that have marine origins.
Our approach does not stop at our feeds. All of our actions are integrated into an environmental dimension. Reduction of waste, managing our energy consumption …
Our teams are making a contribution in order to reduce our environmental impact on a daily basis.
Human expertise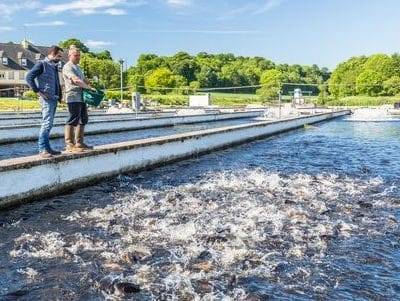 People are at the centre of our cooperative values. At Le Gouessant, we are proud to say that the well-being of our staff and our partners is a priority.
Internally, we have put a participatory reflection process into place, as well as initiatives aimed at health and the quality of life in the workplace.
On a wider basis, listening to, and respecting our clients and suppliers is at the core of our initiative. Our representatives, who are from the farming world, are your local partners and they are there to support you.
Customer satisfaction
At Le Gouessant Aquaculture, proximity, reactivity and feed quality are the keywords in order to achieve one aim : your satisfaction.
Our human scale business puts all of its efforts into serving you. Please don't hesitate to contact one of our representatives in order to find out more about our offers and our products.