Personalised farm support
Fish farming is a complex activity, and as such we draw upon all our strengths in order to provide a rigourous support for fish farms.
We are convinced that this personalised support is a guarantee of performance for you.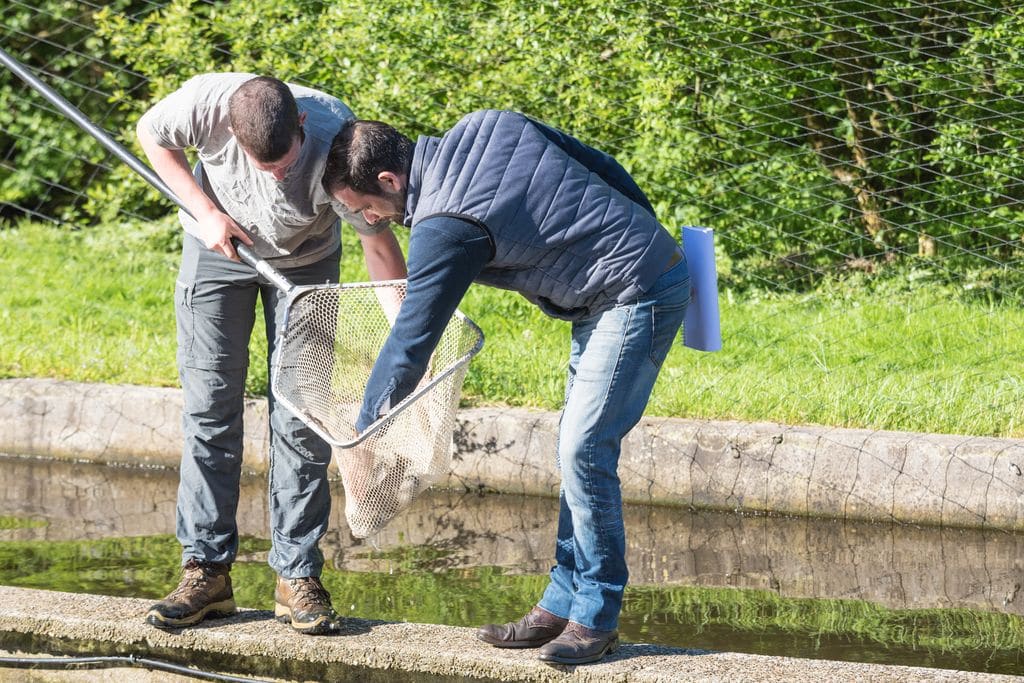 Nutritional advice for fish farming & technical support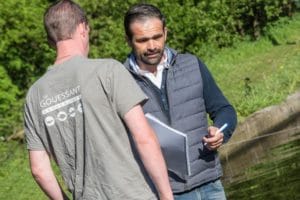 As a sign of our intent to support and advise, we offer our customers the tools to simplify their food and farm management.
We can support you  with personalised nutritional recommendations, dependent on your site, your species, and your aims.
Water analyses
Water analyses are carried out on our farms in order to determine water quality. The levels of ammonia, nitrites, nitrates, phosphates and suspended matter are quantified directly on the farm by our sales representatives (continuous analyses over 24h) or in Brittany in our associate laboratory. Both are accredited in order to guarantee that you will have the highest degree of precision in terms of the reliability of the results.
Our representatives can also help with the interpretation of the results, and provide you with the information necessary in order to improve certain parameters.
Veterinary Department and disease prevention

Linking with vets
In addition to the sale of feeds, Le Gouessant Aquaculture accompanies you with veterinary back up. We can direct you to competent vets, and manufacture medicated food when necessary.
Disease prevention
In addition to the service offered for linking you up with vets, we are continually looking for alternative feed solutions in order to reduce medicated treatments.
The co-operative: an offer of personalised services
Thanks to its cooperative structure, Le Gouessant, is also reactive and structured service platform to support you in your projects.
Engineering for the construction of livestock buildings
Our engineers and project supervisors can help you with your construction or modernisation project, thanks to a network of specialist companies.
Regulatory support
Furthermore, as a manufacturer of fish feeds, and with the support of our environmental department, we can help our farmers with their administrative formalities, ICPE, declarations for authorisations and certification. Let's prepare your fish farming project and let's guarantee its success, together.
Other services
Storage silos
Building insulation …
DO YOU NEED ADVICE ? 
CONTACT US