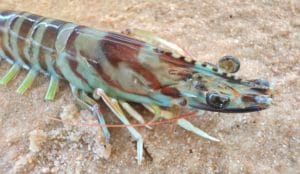 This spring, Le Gouessant Aquaculture is expanding its shrimp range!
This year we are honouring the Penaeus japonicus shrimp, also called Kuruma shrimp.
This specie is mainly raised in marshes and mariculture ponds where oysters are produced. In France, the farms are mainly located on the west coast, but some are also found in the south of Europe.
The Kuruma shrimp is more carnivorous than its cousins, Litopenaeus vannamei and Penaeus monodon. Due to the high protein requirements of this specie, our new feed range, the KURUMA GROWER, consists of 52% protein and 10% fat. KURUMA GROWER feed is specifically formulated for rearing P. japonicus shrimp, with a great protein digestibility thanks to an elevated marine proteins proportion. We offer this feed in 1,2 ; 1,7 and 2,0 mm.
To complete this feed, we recommend VANNA PL, which is our reference fry feed for shrimps.
…..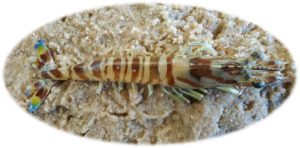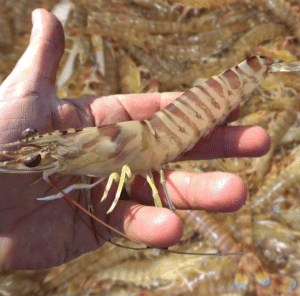 The technical data sheet of the complete KURUMA GROWER range is now available by clicking here. You can also find it with all our other shrimp feed ranges on our dedicated page.
If you need more information about the KURUMA GROWER or any other range, do not hesitate to right down your questions on the contact form by clicking on this link.